How to Facilitate a Hold Me Tight / Let Me Go Workshop – Denver, CO
Friday, September 8, 2017
Hold Me Tight/Let Me Go Teen Family Workshop:
A One-Day "How to Do It" Training for Therapists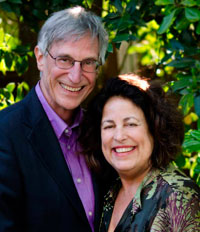 Drs. Paul and Nancy Aikin, Creators of HMT / LMG, EFT certified trainers,
supervisors & therapists, and Directors of the Sacramento-Davis EFT Center
Come see what it is all about!!! The new "Hold Me Tight Program for Families," supported by Dr. Sue Johnson and soon to be published by ICEEFT, is a sister program to the world renowned HMT Couple program. HMT/LMG is an educational workshop for parents and teens that moves relationships from distress toward comfort, understanding and connection. This training will demonstrate the in's and out's of how to conduct a HMT/LMG program and teach you basic EFFT principals. This 6 hour CE program combines practical, concise instruction with video-taped & role play examples.
Friday, September 8, 2017


9:00 am – 5:00 pm
Location: CU Denver Counseling Department,
999 18th Street, Suite 144, Denver
6 CE Credits
To register:
Please fill out the following  form and return: How to Facilitate a HMT LMG Wksp Registration Form
$160 ($145 before August 9th) for Licensed Therapists***


$80 ($65 before August 9th) for Students/Interns***


$30 for CU Denver Counseling Students***

***IMPORTANT: Please verify that the Paypal account you use to pay contains YOUR name, address, and email address. If it does not, please make sure to put this information in the NOTES section of the payment. Otherwise we will not have the correct registration/contact information for you.***
Cancellation Policy:
Two weeks+ advance notice – Full refund less $40 administrative costs
Between 7­-13 days notice – One half of the total fee will be refunded
Less than 1 week notice – We are unable to offer a refund when canceled within one week of the workshop date, due to fixed costs and contractual obligations. When you enroll, it is with the understanding that you will attend. Please contact us as soon as possible if you need to cancel your attendance.